Food Technology
A brand new, specially designed Food Technology room has been developed which enables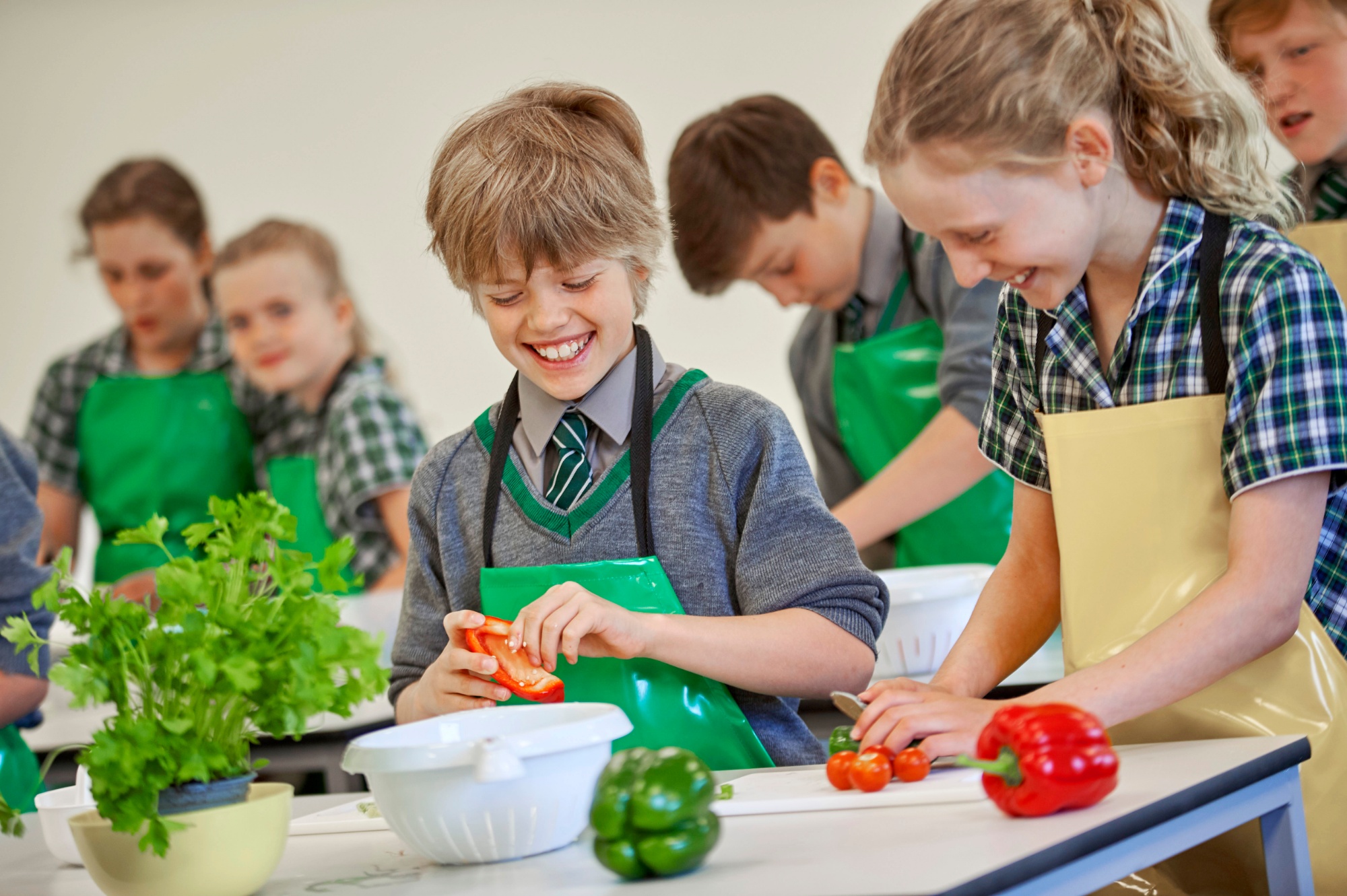 this creative subject to be enjoyed by all children at St. Andrew's. We aim to instil a love of cooking in children from an early age and equip them with crucial life skills for the future.
The curriculum focuses on the importance of a healthy and varied diet and how this can be achieved whilst enabling children to produce tasty and interesting meals and snacks. Basic nutrition; hygiene and safety; weighing and measuring are incorporated into every lesson to ensure confidence when preparing food from recipes. Children will be making products from scratch so gaining confidence and independence when preparing a wide range of ingredients as well as learning many new food preparation skills. Students are fully involved in the process, tasting and evaluating the products they make is all part of the fun.
As pupils progress through the school they will plan and prepare increasingly challenging products, further developing their understanding of the links between science and food; nutrition and the functions of ingredients.
Food is an ideal medium for sharing cross-curricular links with other subjects and the food tech department works with all of the subjects – for example, first world war biscuits; second world war rationing and workhouse food are a few
of the areas we explore.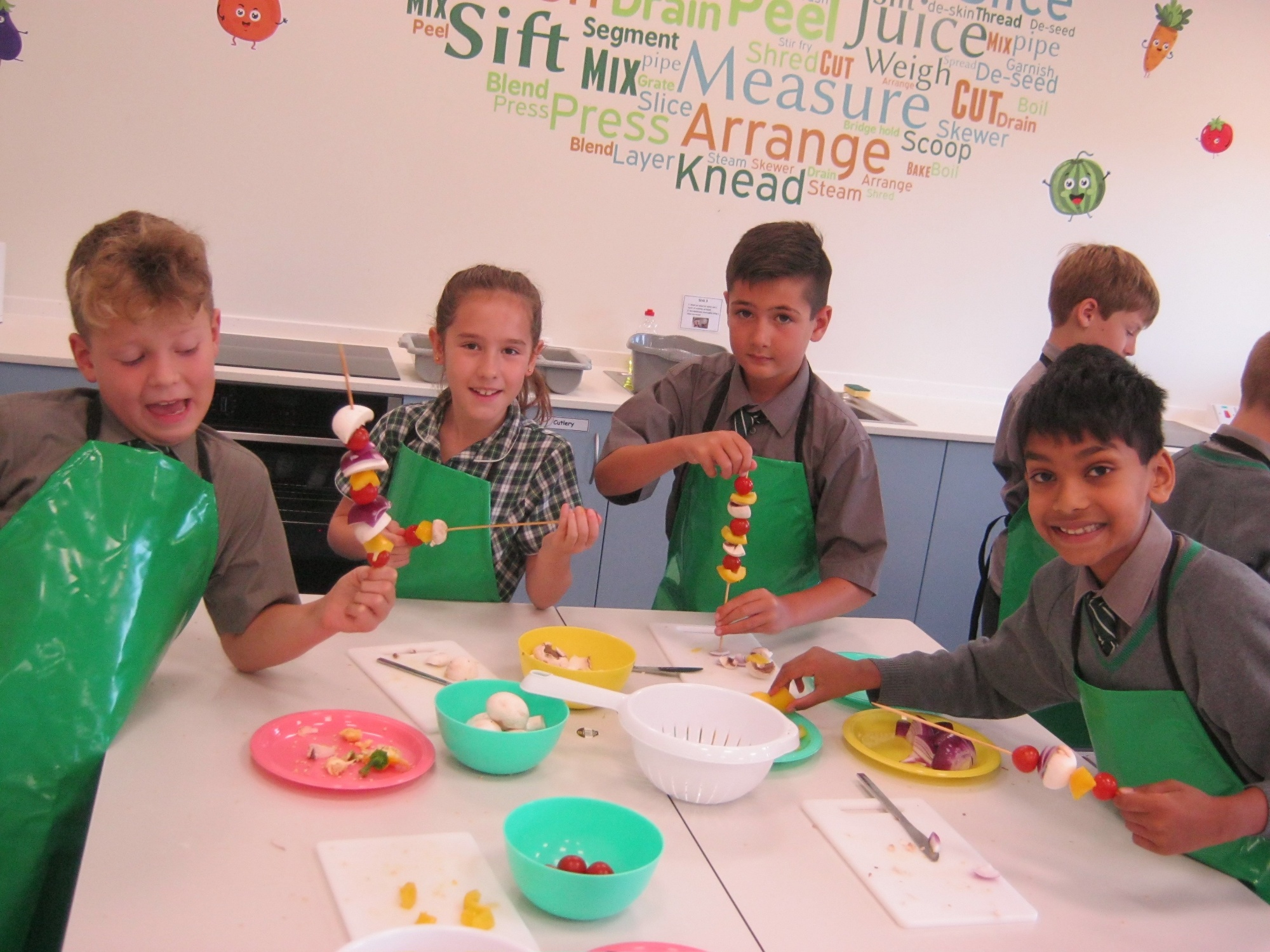 Pupils also learn about other issues such as where our food comes from, 'from farm to fork', sustainability and climate change.
Food is taught as an integral part of the overall programme for Key Stage 1 and is allocated a double period once a fortnight for Key Stage 2 pupils. Years 7 and 8 have a 9 week module of Food Technology each year.
Pupils are taught by a specialist Food Technology teacher, providing the children with the opportunity to follow a diverse, challenging and exciting curriculum.
The Food Technology curriculum culminates with a St. Andrew's Bake off competition run yearly in the Summer Term.
For further information, please watch the video below:
Mrs L Linaker BSc (Hons) N London, PGCE Worcester
Food Technology