Theology, Philosophy and Religion
Theology, Philosophy and Religion (TPR as it is known in the school) is an exciting and stimulating subject for all year groups at St. Andrew's. As pupils progress through the school, the three strands of the subject are carefully weighted to the needs of their moral, spiritual and cultural development, whilst also preparing them for any entrance exams and Religious Education in their future schools.
Theology is the study of God, His relationship with the world, and the human responses to Him. Philosophy is the study of great thinkers and their ideas, ethical dilemmas of our time, and the construction of valid and sound arguments. Religion encompasses the knowledge and understanding of the beliefs, teachings, practices and ceremonies of - as a minimum - the six main world religions: Hinduism, Buddhism, Judaism, Christianity, Islam, Sikhism.
TPR therefore contributes dynamically to pupils' education at St. Andrew's by provoking responses to challenging questions on meaning and purpose in life, beliefs about God, issues of right and wrong, and what it means to be human. They learn to analyse and explain the wisdom from different sources. They learn to develop an aptitude for dialogue, for passionate and compassionate debate. They learn more of their own identity and belonging within a community that enables them to flourish.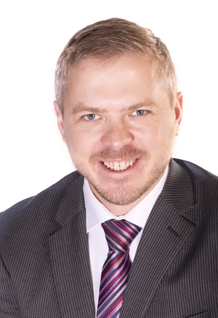 Mr H Deacon BMus Guildhall, PGCE Buckingham
Head of Theology, Philososphy and Religion