Years 1 & 2
Welcome to Key Stage 1
The children in Years 1 and 2 have a broad, balanced and varied curriculum. This is delivered in a way that is caring, stimulating and challenging. We provide a secure and happy environment in which praise and encouragement is given to help each child reach their full potential. Our aim is that the children should be both happy and well-motivated.
There are two classes in Year 1 and three classes in Year 2. The children spend most of their day with their class teacher and teaching assistant. In addition to Literacy, Numeracy, Science and ICT the children are taught History/Geography (Topic work) and R.S. Specialists are responsible for teaching Modern Foreign Languages, Music, Art, Physical Education, Dance and Swimming.
Each child's progress is carefully monitored through regular informal assessment and classwork is differentiated to meet their individual needs. The children build on skills learnt in the Early Years Foundation Stage to develop ability and confidence in their reading, writing and number work.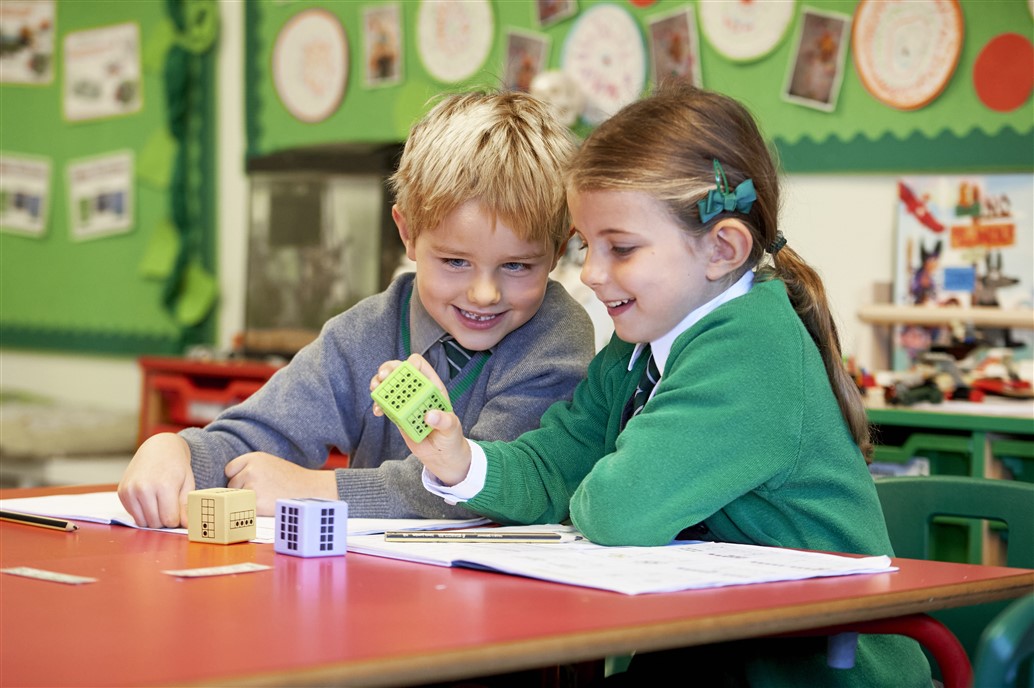 Each term there is an opportunity for all children to participate in productions such as the annual Christmas Nativity, Summer Concert and various assemblies. Regular educational trips are organised to support the exciting topic work covered in each classroom.
Parents are encouraged to work in partnership with the school ensuring a high standard of achievement from an early age.
The two formative years spent in KS1 are most important in a child's education.
They provide a solid foundation allowing the children to become more independent and responsible for their learning.